Smart Kitchens in the Heart of LA's Westside
Grow your business quickly with Colony's smart kitchens for delivery, dine-in and catering
Colony is reinventing restaurant retail
Self-contained high performance smart kitchens powering the new customer retail experience
SMART kitchens
Grow your business with Colony's Smart Kitchens. Fully permitted and equipped with private walk-in coolers, hoods, sinks, and software solution to streamline your operation. Colony gets you started in just a few weeks.
Customer Retail Experience
At Colony we serve you by serving your customers. Our Drivethru window, lobby dine-in, and customer parking ensure that your customer always has the fastest and most convenient experience possible.
Westside LOCATION
Colony is opening this Summer in the heart of the Los Angeles Westside. A large and currently underserved corporate and residential population is already awaiting your cuisine.
Smart Kitchens
State-of-the-art design for seamless operations
Fully Permitted and Turn-key ready
Private Walk-in Cooler
10-Foot Commercial Exhaust Hood
Stainless Steel Preparation Table
Hand, Prep, and 3 Compartment Sink
Ample Storage
Software Solution
Ancillary Operation Services
Customer Retail Experience
An all-inclusive atmosphere that maximizes customer satisfaction
Front of House
Colony's unique concept encompasses digital ordering, parking, drive-thru and dine-in opportunities, and front of house customer service managers. Our new system achieves comprehensive consistency, order accuracy and higher speed of service. Our approach is designed to improve the overall experience and promote customer happiness.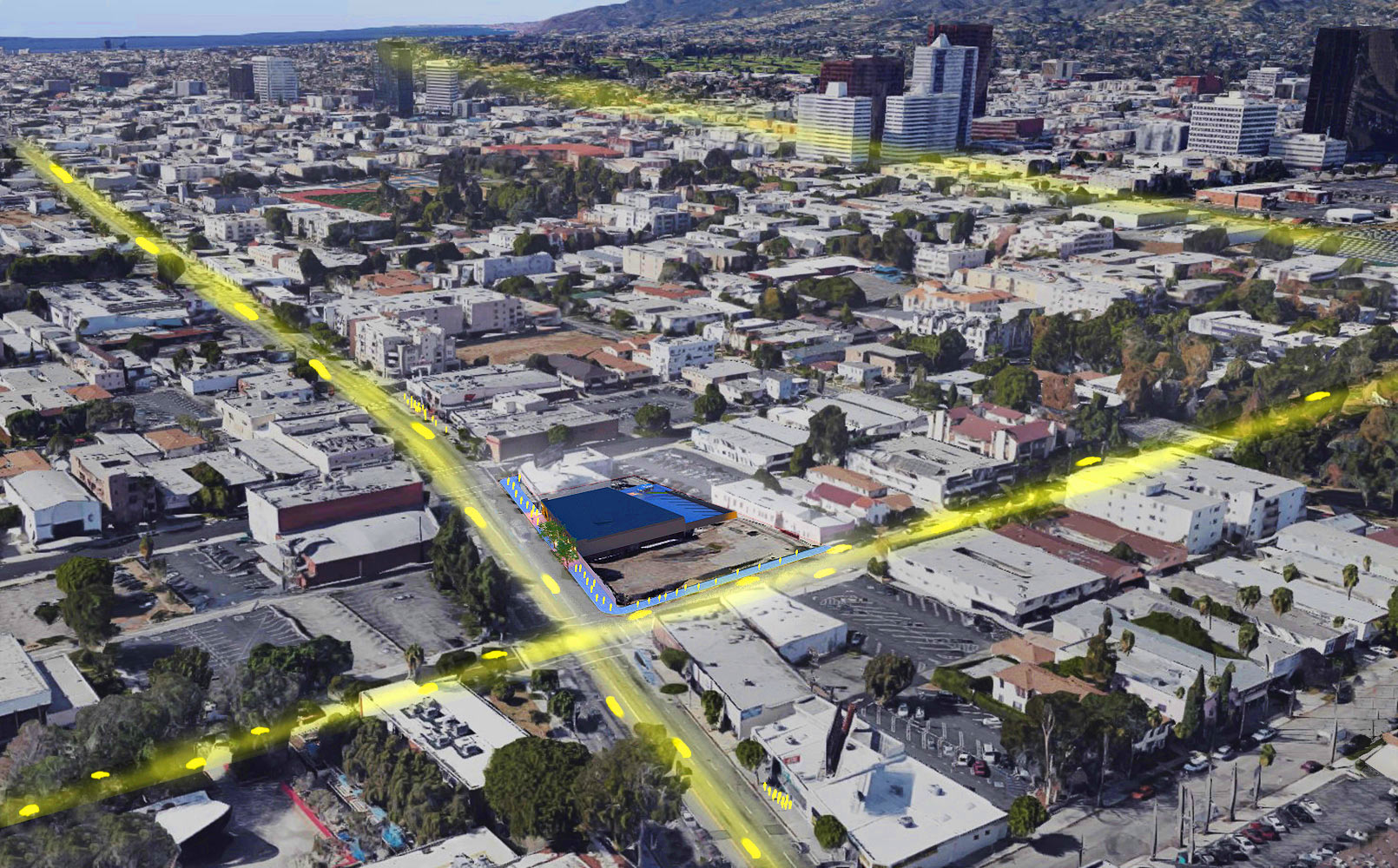 Westside Location
Opening Summer 2019
Adjacent to 51 Luxury Residential Units (Q2 '20)
Close to many Westside amenities
Easy access to I-10 and I-405 (1/4 mile)
53,000 Cars Per Day
Rent your Colony Kitchen Today!
Frequently Asked Questions
The Kitchen
What are Colony's operating hours?
You have access to the facility and 24 hours a day, 7 days a week.
Do I need to apply for my own health permit?
No. All necessary health permits are already issued.
How big is one kitchen?
Our kitchens range between 200 – 400 square feet.
I'm a growing business and will require more space in the foreseeable future. Can Colony accommodate my growth ambitions?
Yes. At Colony we can provide you with as large of a kitchen as you need. Prior to move-in you also have the option to customize your space, so Colony can deliver a kitchen built to suit your requirements.
Will I have to share space with others?
No. Colony's premium kitchens are fully self-contained thanks to the private walk-in cooler that is accessible only through your kitchen and thanks to an ample amount of storage space within your kitchen. In case you have higher storage needs, just get in touch with us.
What equipment do I need to bring?
Bring any cooking equipment unique to your restaurant. Colony can assist with assembling and connecting your preferred cooking equipment to your kitchen.
What is included in Colony's ancillary operations services?
In addition to our equipped kitchens we are providing a fire safety system, storage, 3 phase electricity, gas interlock system, data connection sockets, LED lighting, freezers, free Wifi, locker rooms, clean communal areas and a dedicated Colony community manager.
The Lobby
Can Walk-In customers order in the lobby on the spot?
Yes. Colony's lobby is equipped with tablets that allow customers to place an order directly to your kitchen.
What are the operating hours of the lobby and the drive-thru window?
Our customer service managers are available to run the front house operation from 7am to 10 pm daily. You can have easy access to our pick-up window, in case you are making sales outside of this time window.
Tours & Reservations
I'm interested in renting a Colony kitchen, can I arrange a viewing of the space?
Of course! Just reach out to us today, we would be happy to give you a tour of Colony. Call 310.488.4741 or email info@colonycooks.com.
I'm ready to take the leap, how do I reserve a kitchen at Colony?
We are thrilled you've decided to join Colony! To save your spot, we require a reservation deposit and consultation. Please contact us and one of our team members will guide you through the process.